Budget Botswana Safaris > Tour Operators > Kwenaestile

"Affordable, Once In a Lifetime  Safari Tours in Botswana  From Kwenaetsile Travel And Tours.....An Experienced, Knowledgeable and Reputable Tour Operator"

If you are looking for affordable safari tours in Botswana then you are going to want to read every word of this page. Here's why...
Today I'm going to introduce you to one of Botswana's youngest, friendliest and most experienced Safari tour operator. His name is Thabo Maretlwaneng.
Thabo Maretlwaneng - On a mokoro (dug out canoe) in the Okavango Delta

Thabo owns Kwenaetsile Travel and Tours, which was established in 7th July 2011 and has its head office in Maun, Botswana.

Even though his company has only been in existence for three years, Thabo has worked in the industry for a number of years before he started Kwenaetsile Travel and Tours.
He worked as a camp manager,  reservations manager and operations manager for several famous luxury safari lodges in the Okavango Delta  and Chobe National Park where he ...
Perfected the Art of Planning, Organizing and Putting Together Once-in-a-lifetime Safari Vacations for People ...and He is Ready to Do the Same for You!

Having been involved in the safari industry for many years, Thabo wanted to offer something different when he started Kwenaetsile Travel and Tours.
In particular, he wanted to dispel the illusion that all safaris in Botswana are expensive. You are going to be shocked by how affordable the Safari  tours he offers at Kwenaetsile Travel and Tours are.
Check out the video below to get a feel of what to expect when you go on safari with Thabo and Kwenaetsile Travel and Tours.

As you can see, when you're on a safari with Thabo Maretlwaneng you'll have you very own team dedicated to making sure you have the very best safari experience in Botswana.
Thabo and he's team are the "real deal" and you'll be in safe hands when you're on a safari with Thabo because...
 He Has Trained With The Okavango Guiding School, Which is the Very Best  Guiding School In Botswana (and One the Best in the World)
In addition to training with the Okavango guiding school, Thabo is also a qualified BOTA level 2 Guide..
Campsite setup by the river on one the many safaris by Kwenaetsile travel and tours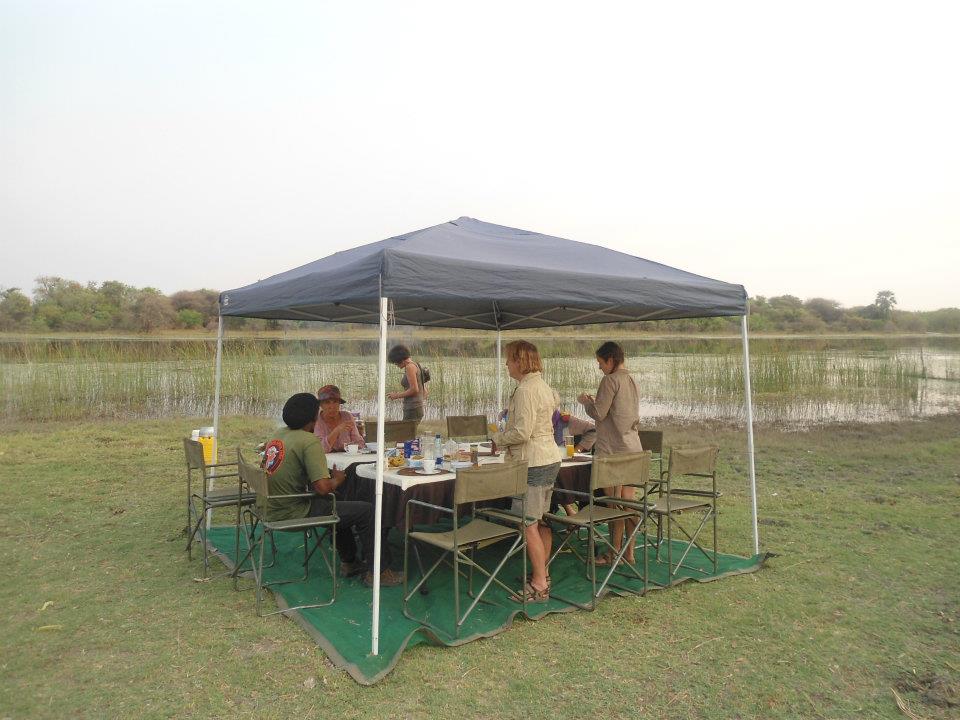 Breakfast by the riverside (this was after a morning game drive)
Kwenaetsile Travel & Tours offers a wide variety of travel services, including the following:
Budget Mobile safari tours across Botswana and South Africa
Nature walks
Scenic flights over the Okavango Delta
Reservations of Accommodation in Botswana and Southern Africa
Planning  and organizing  self drive safaris for you
Safari guide training
...and so much more!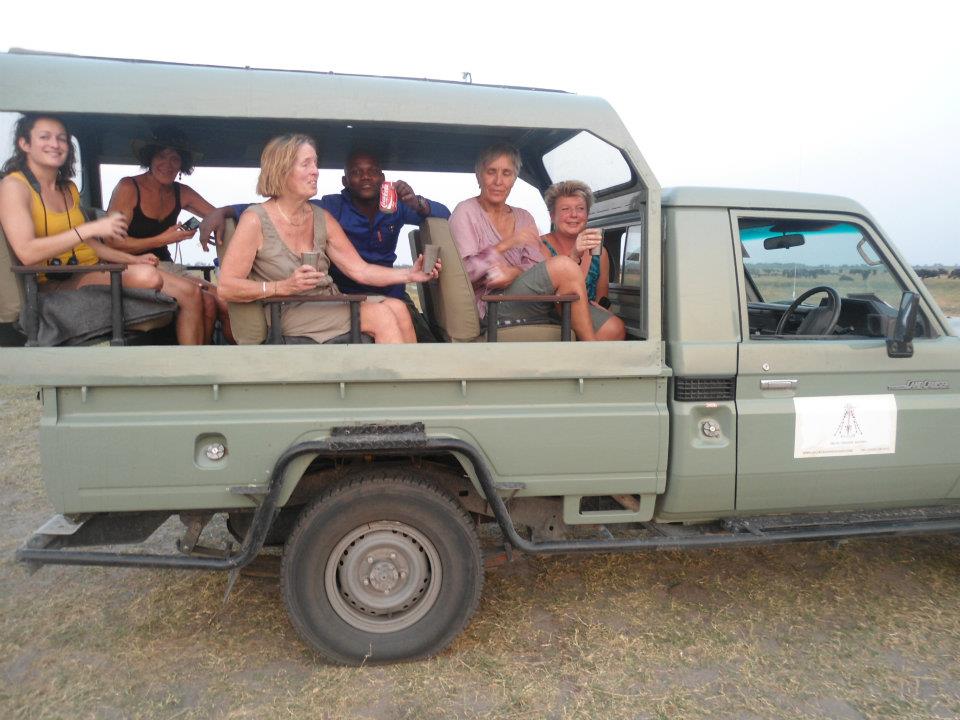 Taken during a game drive ....Thabo loves coke ;)
If you want to find out more about the budget safaris Thabo Offers, use the form below to contact him and he'll get back to you with as soon as possible (usually within an hour or less).
If you aren't on a budget you can also use the form below because Thabo can also plan and organize a luxury safari for you.
Contact him below to start planning a safari you'll never forget :) .