Serowe Travel Guide
" Serowe Tourism: All about the Khama Rhino Sanctuary , Khama III Memorial Museum, the Thathanganyana Hill, Bessie Head...and more "

I recently took a trip to Serowe.
I hadn't been there in a while and was really impressed to see that what was once a large village has now grown into a small town.(i think its still classified as a village though)
They now have a really fancy mall there .
I can confidently say that you will find everything you need while on your safari in the village.
Banks to change your foreign currency,hotels, internet cafes, gift stores....pretty much everything.
Why Serowe?
---
Good question. The town is conveniently positioned as a gateway to the Makgadikgadi and Nxai pan National park as well as the Central Kalahari Game Reserve via the road to Orapa -> through letlhakane -> Mopipi ->Rakops route...
It also serves as a stop over town along an alternative route to Chobe National Park and the Okavango Delta.(the other routes are via Francistown or Ghanzi)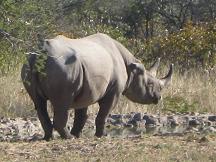 ---
It is also home to the Khama Rhino sanctuary which is a total must visit!
The sanctuary is 25km from the village along the road to Orapa.
Check out some of the pictures i took while on a self drive safari at the sanctuary...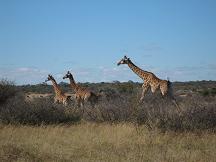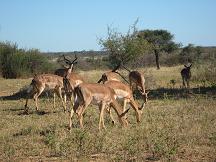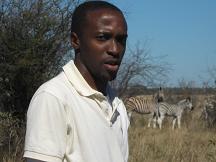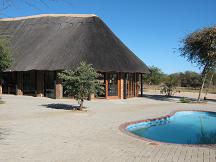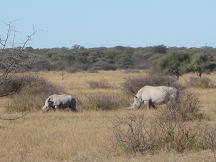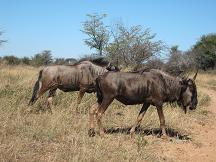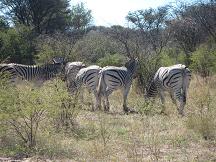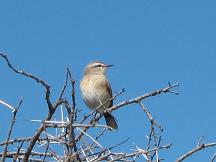 Other Places Worth Visiting in Serowe
---
The Khama III Memorial Museum
Here is what you will see and learn about at the museum:

Painting from local artists
History of the San
Crafts and local music instruments
The history of Botswana and Botswana culture
The history of the Khama family
The life of Bessie Head


(Below: Some of the interesting crafts and paintings i saw at the museum)



The Thathanganyana Hill
At the summit is the royal cemetery where Khama III as well as Sir Seretse Khama were buried.

Keep in mind that you need permission to go up the hill either from the kgotla or the local police. You will also most likely be escorted by a police officer to view the cemetery.

The London Missionary Society Church
The church was built in 1912 by Khama III.

Interesting Facts ...
---
It is considered as the largest traditional village in Botswana and one of the largest in Africa
It is the birth and burial place of Botswana's first President, Sir Seretse Khama.
The village was once home to Bessie Head, a famous writer and novelist who was born in Pietermaritzburg, South Africa , but settled in Botswana.
Nelson Mandela once gave a speech at the village in the early 1990's..
---
Return from Serowe to the Safaris in Botswana home page
---